CAMPUS INFOPRESSE
<< C'est un lieu où les professionnels vont connecter et développer des idées ensemble,
d'où le concept d'intégrer la boîte et les connecteurs à la signalétique.
On s'est axé sur les processus de remue-méninges et de mind mapping.
Les boîtes rappellent les cases d'idées, alors que les lignes représentent le lien entre elles.
On s'est arrêté sur le principe du zonage plutôt que d'opter pour un concept directionnel.
On peut voir toutes les zones, peu importe d'où on se trouve dans l'espace. >>
<<The campus is a place where professionals will connect and develop ideas together,
hence the concept of integrating the box and connectors into the signage.
We focused on brainstorming and the mind mapping processes.
The boxes recall the groupment of ideas, while the lines represent the link between them.
We decided on the principle of zoning rather than opting for a directional concept.
You can see all the areas, no matter where you are in the space.>>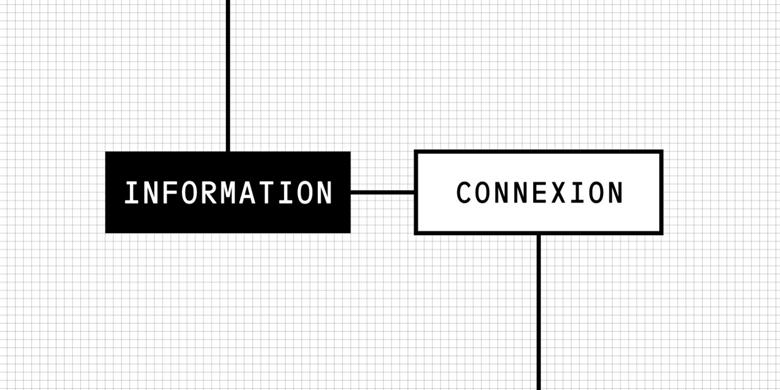 / Creative direction
/ Brand development

Client : Infopresse – Arnaud Granata
Visual Identity : La Maison W
Creative Director : Nikolaos Lerakis, Mariane Vaillancourt
Graphic Desginer : Maude Turgeon, Camille Chassagne
Painter : Léa Giguère Santini, Benoit Camerlain
Architect : Dominique Hamel
Coffee : Jura
Partner : Les Cabinets, Vertuose, Hamster